If there is one stone I love to death, it's agate. It can be a little more pricey than quartz, with the price escalating with how "fancy" the stone looks. I have purchased moss agate for 3 dollars a strand (16" 6mm) and have seen other agates priced as high as 20 dollars a strand.
Agates can be found in single colors: white, black, amber, red. . . the list goes on. But agates are mostly classified by where they are found and/or the patterns on the stones.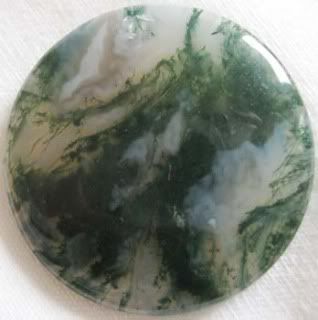 Moss agates are usually the cheapest of the patterned agates.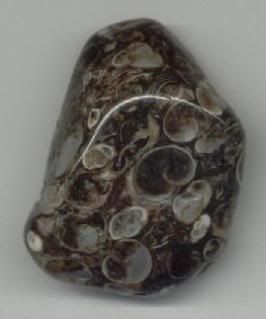 Turritella agate has little fossils in it.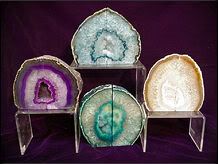 Brazilian agate. So named because they can be found in Russia or thereabouts. I may be off by a few thousand miles.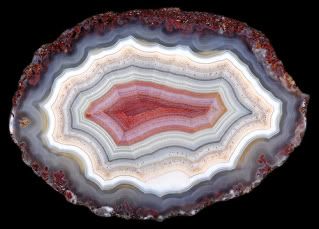 Mexican agate. Found in Brazil.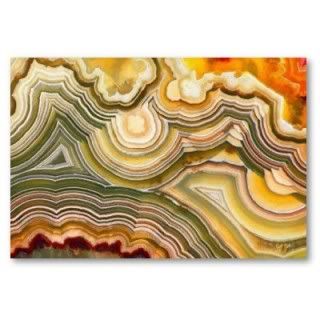 Crazy lace agate. Found in Crazylacia. Or maybe it's the pattern. Probably the pattern.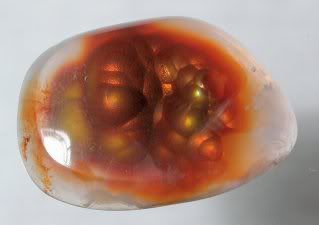 Fire agate. So named because it is hot to the touch. No it's not but doesn't it look like it should be?
So go ahead rich jewelry makers, pay a hundred dollars a strand for rubies. I'll take agates any day!